Advanced Data Visualization Environment
Visualize data and make informed decisions with our data visualization and exploration platform powered by Superset.
From data to dashboard within minutes
Easily upload your spreadsheets or connect existing database and create and share dashboards within minutes.
Dashboards for your every need
Select dynamic and customizable dashboards with graphs, charts, maps to meet your requirements.
Data driven decision making
Forget using Excel. Combine multiple data sources including spreadsheets, multiple databases and APIs into a single place for data driven decision making.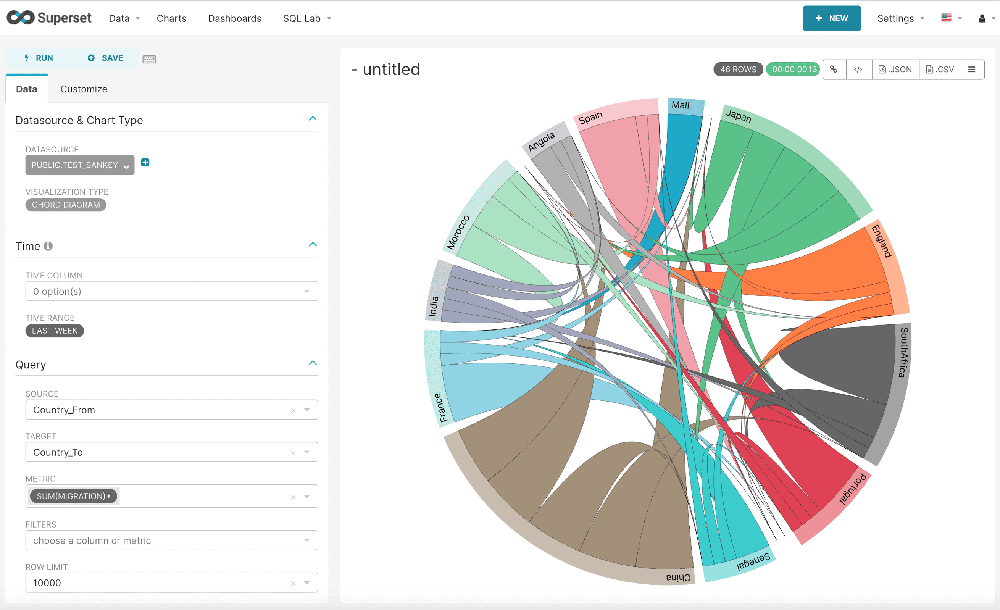 Features and benefits
Data Pipeline
A data pipeline with Apache Airflow for continuous data flow to you superset instance.
On Premise Hosting
Our experts will support you on setting up your data visualization platform on premise.
Included with all our dedicated hosting plans
We provide 24/7 system monitoring and maintenance on all our hosted solutions. Meaning that if a program goes down or if there is a problem, we are here to help you and we will make sure everything is running smoothly.
Need any support or have any issue? You access our detailed documentation for any help. If you don't find the support in the documentation, our support team is ready to promptly answer your tickets.
We make sure that all our application and their data are backed up. So you don't have to worry about any data loss any time.
Ready to get started?
Supercharge your organization with data driven decision making with the most advanced open source data analyzing and visualizing platform.